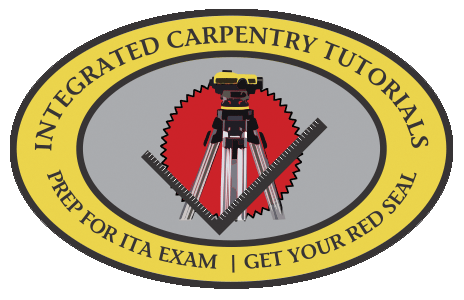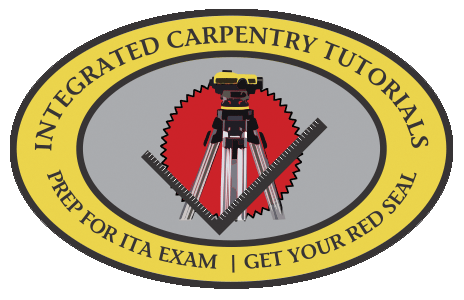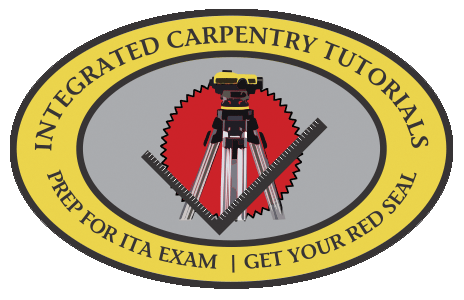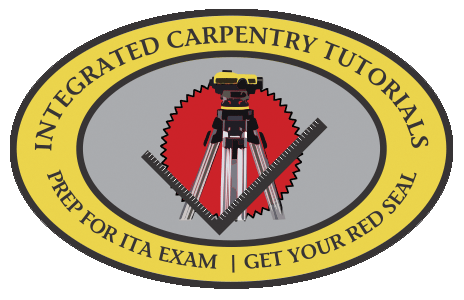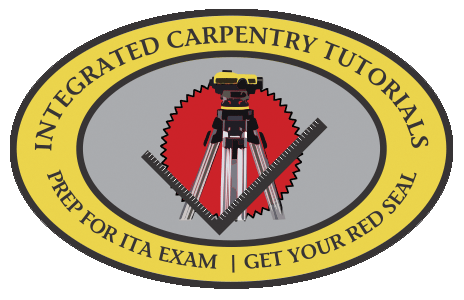 We have developed a six module course specifically designed to give working carpenters with enough hours in the trade, the info and skills they need to pass the IP Red Seal Exam. This course will allow you to develop your own personal strategy to pass the test.
Integrated Carpentry Tutorials
What we have done, is develop a program that will focus only on the most important things you will need to know to pass the test.
We also have a series of tips and techniques for managing your study time; what material to focus on; stress management before and during the test; and a strategy to manage your time on the test.
You will learn how to find the key words in the questions and disregard the information you don't need, to answer the question correctly.
We also realize that most guys don't have any idea about how to even apply to the ITA to start the process of challenging the exam.
So, we have a link to download the ITA Application Form and the ITA Instructions, and we will work with you to guide you through the process.
In order to minimize the time between taking this course and writing the test, we strongly advise candidates to work with us to get your application in to the ITA before you begin to brush up on your skills.
Course Content
We have 3 former Community College Carpentry Instructors (and current working carpenters…) that have put together a comprehensive refresher program to help working Carpenters and Apprentices gain the skills they need to challenge the I.T.A. Exam and get their Red Seal Certification.
We cover the 6 Modules required by the ITA IP Exam:
Common Occupational Skills
Planning & Layout
Concrete
Framing
Exterior Finish
Interior Finish
Renovations
We Are Visual Not Verbal Animals
And carpenters are no different than the rest of the population when it comes to writing tests.  Most of us choke under that kind of pressure.
Well, we can take care of that too, and show you how to:
Relax, because after this course, you are going to have developed a more comprehensive grasp of the material, and a more competent problem-solving skill set
Focus; learn how to begin to see the answer which is invariably framed with the question itself.
Concentrate; We are all working carpenters, and we speak your language. We will put the solution to even the most intricate problems into a context that everybody can understand with no mumbo jumbo.
Perform; Never mind how they tried to jam the Math down your throat in High School! We will present the math skills you need in a way that you can understand and you can put them to use on the job the very next day.
Peer Mentoring
We also strongly recommend that where possible, you take the course with a friend.  Not only with this help you to stay motivated to challenge the exam, there is a real bonus studying material with a partner.  The peer-mentoring aspect that invariably happens when you study with a friend leads to a quicker grasp of the material for both candidates.
The benefits of having your Red Seal Certification
More money per hour, an immediate bump of about 15%.
Federal Income Tax Grant of $2,000.00 (*view more info)
Union members may be eligible for reimbursement from their local.
The Construction Industry is responding to market forces, and there is increasing pressure within the industry to be Certified in order to remain competitive; No Ticket=No Job.
New HPO and CMHA rules for new home Construction Warranties,
A Red Seal is now a requirement for new home builders.
The increased demand for commercial carpenters in BC & Yukon, Alberta, and Saskatchewan, given the rise in resource-based construction projects ( LNG and Hydro Electric Dam mega-projects)
The absolute need to have your Red Seal ticket if you want to move into Supervisory or Management positions; Foreman, Superintendent, or Project Manager)
And Last But Not Least: the feeling of satisfaction you get from just having overcome this hurdle and being recognized as a true craftsman after some painful years learning our trade.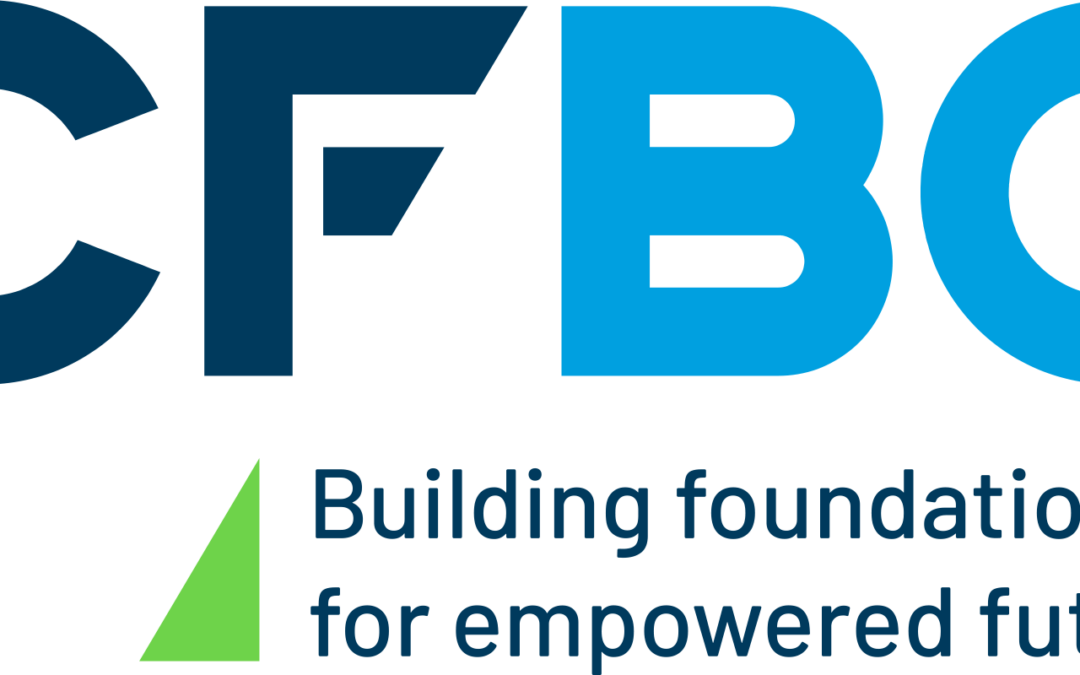 Integrated Carpentry Tutorials is pleased to announce another positive partnership with the BC Construction Foundation and the Fort Nelson First Nation, to deliver the "Construction Foundations"...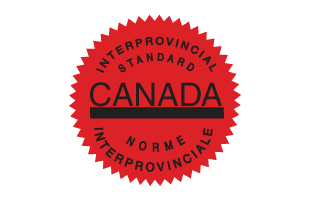 Check out recent Red Seal graduates with Integrated Carpentry Tutorials as well as graduates all the way back to 2015!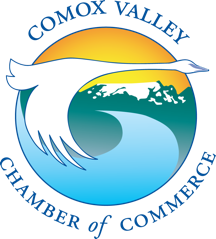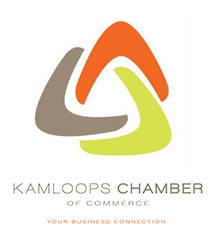 The Integrated Carpentry Tutorials class that Richard put on is absolutely top notch. There is no messing around with non relevant exam subjects and is straight to the point. After 7 years since last writing the challenging and confusing IP exam, I needed a refresher...
read more