We have 3 former Community College Carpentry Instructors (and current working carpenters…) that have put together a comprehensive refresher program to help working Carpenters and Apprentices gain the skills they need to challenge the I.T.A. Exam and get their Red Seal Certification.
Integrated Carpentry Tutorials Intro
We cover the 7 Modules required by the CCDA Inter Provincial Red Seal Exam:
Common Occupational Skills
Planning and Layout
Concrete
Framing
Exterior Finish
Interior Finish
Renovations
The course costs $1,200.00 and consists of a minimum of 8 hours of instruction per module. * Any student who feels they need extra or remedial instruction can work one-on-one with me during the week. And, any student who has paid and attended a module can come back and re-sit that module as an added refresher, should some time elapse before they write the exam!
There are 4 options available: Weekend courses,
3 Day Courses, Weekday Courses and Camp Courses.
Weekend Course:
3 Consecutive Weekends:
Saturday: 8- 4:30 PM,
Sunday 8-4:30 PM

Three Day Course:
Friday: 8- 4:30 PM,
Saturday: 8- 4:30 PM,
Sunday 8-4:30 PM

Weekday Course: Monday~Saturday: 8:00~4:30

Camp Course: via ZOOM / FaceTime

All resource & reference material will be provided. Candidates will be required to provide their own rafter framing square, (with the Rafter Tables stamped into the blade), a tape measure, and a non-programmable/non-trade specific calculator like the Sharp EL 520 WBB or the Sharp EL 520 X.
We also strongly recommend that where possible, you take the course with a friend.  Not only with this help you to stay motivated to challenge the exam, there is a real bonus studying material with a partner.  The peer-mentoring aspect that invariably happens when you study with a friend leads to a quicker grasp of the material for both candidates.
This course is not a "magic bullet". Due to recent changes to the content and complexity of the exam by the ITA; it is now a University Level exam. You will need to be focused, committed and motivated to move through the course and successfully challenge the exam. If you can do that, we can do the rest!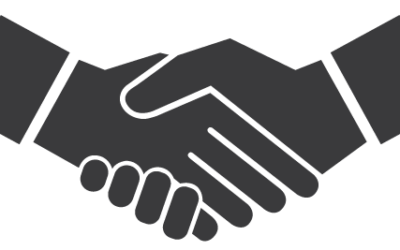 Integrated Carpentry Tutorials is pleased to announce another positive partnership with VIU and Camosun College to deliver quality Carpentry Courses in BC.
read more
Richard is my "CODE Yoda". He made the Construction Math simple and easy to understand. If you're looking for an Instructor who will take you to the Red Seal finish line, Richard is the Real Deal. Attending via ZOOM was a breeze.
Thanks again, Richard.
Rochelle Relyea,
Victoria, BC
WOW, this course was a life saver. I have never had an instructor like Richard who was so engaged and committed to help his students pass the IP exam. Richard is a profound instructor and a treasure chest of carpentry knowledge for the Red Seal.
He brought really exceptional course content and delivered it in a concise and easy to grasp manner. He made every possible effort to ensure my success. He is honestly caring for his students and I wish there could be more of his kind in the trades training programs in Canada. Doing the course online with ZOOM was easy.
I would personally say it is a Must to attend his course if you want to pass the IP Exam with confidence. A truly refreshing type of instructor and a caring person, with deep respect, Florian.
I hope that sums it up.
I honestly mean what I wrote, thanks for all the encouragement and training us on how the ITA thinks!!!
Keep up the good work in your genuine way 🙂
Florian Hohenbichler.
Penticton, BC
I took Richard's Carpentry course in November 2020 to help prepare to write my Inter Provincial exam. He has a personal strategy method for students taking the exam and it was a life saver. I have always froze during tests and his strategy really helped my confidence! The way he teaches is much easier to understand than any other form I've been given. I took his course on ZOOM and he made it fun to learn the trade and the Code book.
I am a more confident Carpenter now just from the 6 days spent with him. He's a great guy and knows what he's doing. 10/10 would recommend him to any Carpenter looking to get their Red Seal.
Nick Lee
Saskatoon, SK
Hi Richard I got my marks back today. I finally completed what was on the back of my mind for over 20 years. Thank you for all the help and allowing me to do the course again. From one professional to another thanks. It means a lot to me.
Steve Rowsell.
Maple Ridge, BC
It had been 10 years since I had taken any schooling. I took the Integrated Carpentry Tutorials Red Seal Prep with Richard Dickenson and within one week I was ready to write my test. He took extra time to make sure that everything that could come at me was covered. He knew what I DIDN'T know, MORE than I did!
I was able to complete my Interprovincial with a golden 82%. Definitely would recommend ICT to anyone in need of some remedial work to pass the test.
Thanks again Richard!!
Liam Gaffney,
Prince George, BC
My name is Nathan White, and I'm a small construction business owner and I came to Richard in need of my Red Seal. I was on my 3rd attempt and had got 68% and 69% previously and was extremely frustrated over the whole process.
I had spent 100's, if not 1000's of hours studying Code and learning Maths and once I sat Richard's course I realized I was going about it all wrong. Through Richard's brilliant techniques, I completely changed my outlook and study plan leading into my final attempt and got 87%.
Having the course on weekends and via Zoom online really worked with my schedule and Richard's down to earth personality and his no nonsense approach to getting the best out of everyone was second to none. If you want to pass your Red Seal and your willing to listen and focus on what this man has to say, then you will pass it once you've done his course. I highly recommend Richard and his course.
Nathan White
Whistler, BC
Richard's course was a great help to me in passing the interprovincial carpentry exam. I took the three weekend course, before starting I thought, this sucks I'm going to be wasting 3 weekends. But I was wrong the classes were very engaging and frankly entertaining.
Richard's method of teaching you how to use the code book, not to memorize it, worked perfectly for the exam, I have also been able to use it in real world applications. His strategy for writing the exam left me with more than enough time to complete and review my answers within the 4 hour exam period.
I would not have been able to pass without his help. He is a great teacher and an incredibly knowledgeable carpenter. I would recommend his class to anybody who wants to get their red seal.
Thanks Richard!!
James MacDonald
Halifax, NS
Hello to all Carpenters out there. I grew up in the construction world in a family business, but with no Certification. Me, my brother-in-law Mark and my brother all decided to challenge the Red Seal Carpentry exam, and got in touch with Richard Dickenson. This proved to be a tremendous blessing because Richard tutored us along and provided all the right study materials, along with the key on how to use them.
We took the full one week Cours at his Studio in Courtenay and we all thoroughly enjoyed his teaching style. Unfortunately, due to Covid, we had an 8 month waiting period after we finished the course, to write the exam. Richard gave us a "tune-up" before we wrote and we all passed with good marks. I attribute this largely to the tutorials with Richard Dickenson.
Thank You Richard~!!
Simon Stockklauser,
Burns Lake, BC
Richard Dickenson has gone above and beyond to help me pass my Red Seal Carpentry exam. The preparation, layout, and strategy makes the course easy to navigate. Richard teaches the course in such a way that is easy to follow and understand. He cares about his students and will give them 200%. He's gone as far as giving up his days off in order to ensure that I succeed.
His Zoom classes allow me to complete the course in the comfort of my own home. He's provided me invaluable tips and tricks to prepare for my exam which has helped reduce/eliminate my anxiety and made me confident in the materials I've studied. His strategy for this exam promotes a successful outcome for my Red Seal exam. I've not only succeeded in the exam and have gained a meaningful friendship along the way.
Thanks again Richard

William Daly.
Vancouver, BC
To Whom It May Concern:
During the Fall of 2019, Richard Dickenson of Integrated Carpentry Tutorials invited participation in his course from the local Habitat for Humanity Affiliate. Having recently assumed the role of Project Manager for our rapidly growing affordable housing portfolio, I joined the course to challenge the Carpentry IP Red Seal exam.
Though I had years of carpentry exposure, both residential construction in early life and heavy civil construction as an engineering professional in underground tunnelling, I wanted to expand my formal qualifications in carpentry to facilitate my role in the Habitat for Humanity homeownership model addressing the rapidly growing gap in affordable housing.
Richard worked to guide me through the nuances of the Industry Training Authority (ITA) process, document my qualifying years of experience, and prepare for the exam. His depth of knowledge of the process and the trade were evident, as was his commitment to working professionals and the craft of carpentry.
From my perspective, the Integrated Carpentry Tutorials Red Seal Course is a comprehensive preparatory approach, encompassing in-depth technical applications, thorough familiarity with the building code framework, and strategic exam skills for tradespersons unaccustomed to formal academic testing. This intensive process affirms hands-on experience, provides invaluable technical understanding of building science principles, and engenders powerful camaraderie that collectively bolster participants' knowledge and confidence for success in the exam and into their continued industry endeavors. I know of no other course like it in Canada, and appreciate the opportunity to sharpen my skills and certify my competencies through this unique program.
Regards,
Logan Ronhovde, Project Manager
Habitat for Humanity Vancouver Island North