We have 3 former Community College Carpentry Instructors (and current working carpenters…) that have put together a comprehensive refresher program to help working Carpenters and Apprentices gain the skills they need to challenge the I.T.A. Exam and get their Red Seal Certification.
Integrated Carpentry Tutorials Intro
We cover the 7 Modules required by the CCDA Inter Provincial Red Seal Exam:
Common Occupational Skills
Planning and Layout
Concrete
Framing
Exterior Finish
Interior Finish
Renovations
The course costs $1,200.00 and consists of a minimum of 8 hours of instruction per module. * Any student who feels they need extra or remedial instruction can work one-on-one with me during the week. And, any student who has paid and attended a module can come back and re-sit that module as an added refresher, should some time elapse before they write the exam!
There are 4 options available: Weekend courses,
3 Day Courses, Weekday Courses and Camp Courses.
Weekend Course:
3 Consecutive Weekends:
Saturday: 8- 4:30 PM,
Sunday 8-4:30 PM

Three Day Course:
Friday: 8- 4:30 PM,
Saturday: 8- 4:30 PM,
Sunday 8-4:30 PM

Weekday Course: Monday~Saturday: 8:00~4:30

Camp Course: via ZOOM / FaceTime

All resource & reference material will be provided. Candidates will be required to provide their own rafter framing square, (with the Rafter Tables stamped into the blade), a tape measure, and a non-programmable/non-trade specific calculator like the Sharp EL 520 WBB or the Sharp EL 520 X.
We also strongly recommend that where possible, you take the course with a friend.  Not only with this help you to stay motivated to challenge the exam, there is a real bonus studying material with a partner.  The peer-mentoring aspect that invariably happens when you study with a friend leads to a quicker grasp of the material for both candidates.
This course is not a "magic bullet". Due to recent changes to the content and complexity of the exam by the ITA; it is now a University Level exam. You will need to be focused, committed and motivated to move through the course and successfully challenge the exam. If you can do that, we can do the rest!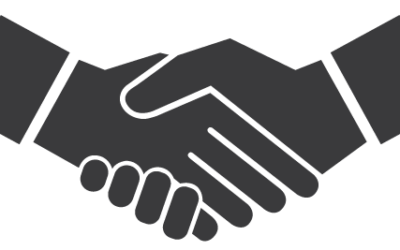 Integrated Carpentry Tutorials is pleased to announce another positive partnership with the Industry Training Authority (ITA) And The BC Construction Foundation and the Nu'xalk First Nation.
read more
Richard gets 5 ***** Stars and an A+.
Richard and his course are life changing.
I never had the confidence or thought I could pass the Red Seal carpenter exam. I was a carpenter for most of my life, but never had the schooling. After finding Richard's course and getting my hours documented, I challenged the exam and passed on my 2nd attempt~!!!
Richard was supportive the entire way, and even met with me one-on-one to study and tutor me. Without him I would never have passed.
Thank You~!!!!
Jeromy Biron, Salmon Arm, BC
Looking for that added push or need to dial your Code and Math skills in? Well this is what you will get plus more! Richard's method and pace is exactly what I needed to put me over that last hurdle. I pushed it off for years and being 44 this year, I decided I had to finish it. Richard's training was all I needed to polish up my Code & Math skills. Also group discussions and shop talk help prepare you and give you the confidence that you need. Put in the Effort with Richard, and Get Your Ticket!
Darren Henderson, Operations Manager,
3 Rivers Construction Ltd., Miramichi, New Brunswick.
I took Richard's Integrated Carpentry Tutorials in 2020 and came out a winner. He taught the math and theory I needed to know in a straight forward simple way. He informed and helped me focus on what I needed to study with a strategy that gave me confidence to succeed. His patience and commitment to his students is second to none. It was a pleasure to take his course.
David Simard, Victoria, BC
I attended Richard Dickenson's Integrated Carpentry Tutorials course in May 2021. His knowledge, guidance and personal strategy helped me gain my confidence in order to pass the Red Seal exam. I would highly recommend this course as Richard breaks it down and makes it very understandable.
Thanks again Richard.
Colby Fredrickson, Nanaimo, BC
Richard is my "CODE Yoda". He made the Construction Math simple and easy to understand. If you're looking for an Instructor who will take you to the Red Seal finish line, Richard is the Real Deal. Attending via ZOOM was a breeze.
Thanks again, Richard.
Rochelle Relyea,
Victoria, BC
WOW, this course was a life saver. I have never had an instructor like Richard who was so engaged and committed to help his students pass the IP exam. Richard is a profound instructor and a treasure chest of carpentry knowledge for the Red Seal.
He brought really exceptional course content and delivered it in a concise and easy to grasp manner. He made every possible effort to ensure my success. He is honestly caring for his students and I wish there could be more of his kind in the trades training programs in Canada. Doing the course online with ZOOM was easy.
I would personally say it is a Must to attend his course if you want to pass the IP Exam with confidence. A truly refreshing type of instructor and a caring person, with deep respect, Florian.
I hope that sums it up.
I honestly mean what I wrote, thanks for all the encouragement and training us on how the ITA thinks!!!
Keep up the good work in your genuine way 🙂
Florian Hohenbichler.
Penticton, BC
I took Richard's Carpentry course in November 2020 to help prepare to write my Inter Provincial exam. He has a personal strategy method for students taking the exam and it was a life saver. I have always froze during tests and his strategy really helped my confidence! The way he teaches is much easier to understand than any other form I've been given. I took his course on ZOOM and he made it fun to learn the trade and the Code book.
I am a more confident Carpenter now just from the 6 days spent with him. He's a great guy and knows what he's doing. 10/10 would recommend him to any Carpenter looking to get their Red Seal.
Nick Lee
Saskatoon, SK
Hi Richard I got my marks back today. I finally completed what was on the back of my mind for over 20 years. Thank you for all the help and allowing me to do the course again. From one professional to another thanks. It means a lot to me.
Steve Rowsell.
Maple Ridge, BC
It had been 10 years since I had taken any schooling. I took the Integrated Carpentry Tutorials Red Seal Prep with Richard Dickenson and within one week I was ready to write my test. He took extra time to make sure that everything that could come at me was covered. He knew what I DIDN'T know, MORE than I did!
I was able to complete my Interprovincial with a golden 82%. Definitely would recommend ICT to anyone in need of some remedial work to pass the test.
Thanks again Richard!!
Liam Gaffney,
Prince George, BC
My name is Nathan White, and I'm a small construction business owner and I came to Richard in need of my Red Seal. I was on my 3rd attempt and had got 68% and 69% previously and was extremely frustrated over the whole process.
I had spent 100's, if not 1000's of hours studying Code and learning Maths and once I sat Richard's course I realized I was going about it all wrong. Through Richard's brilliant techniques, I completely changed my outlook and study plan leading into my final attempt and got 87%.
Having the course on weekends and via Zoom online really worked with my schedule and Richard's down to earth personality and his no nonsense approach to getting the best out of everyone was second to none. If you want to pass your Red Seal and your willing to listen and focus on what this man has to say, then you will pass it once you've done his course. I highly recommend Richard and his course.
Nathan White
Whistler, BC