We have 3 former Community College Carpentry Instructors (and current working carpenters…) that have put together a comprehensive refresher program to help working Carpenters and Apprentices gain the skills they need to challenge the I.T.A. Exam and get their Red Seal Certification.
Integrated Carpentry Tutorials Intro
We cover the 7 Modules required by the CCDA Inter Provincial Red Seal Exam:
Common Occupational Skills
Planning and Layout
Concrete
Framing
Exterior Finish
Interior Finish
Renovations
The course costs $1,200.00 and consists of a minimum of 8 hours of instruction per module. * Any student who feels they need extra or remedial instruction can work one-on-one with me during the week. And, any student who has paid and attended a module can come back and re-sit that module as an added refresher, should some time elapse before they write the exam!
There are 4 options available: Weekend courses,
3 Day Courses, Weekday Courses and Camp Courses.
Weekend Course:
3 Consecutive Weekends:
Saturday: 8- 4:30 PM,
Sunday 8-4:30 PM

Three Day Course:
Friday: 8- 4:30 PM,
Saturday: 8- 4:30 PM,
Sunday 8-4:30 PM

Weekday Course: Monday~Saturday: 8:00~4:30

Camp Course: via ZOOM / FaceTime

All resource & reference material will be provided. Candidates will be required to provide their own rafter framing square, (with the Rafter Tables stamped into the blade), a tape measure, and a non-programmable/non-trade specific calculator like the Sharp EL 520 WBB or the Sharp EL 520 X.
We also strongly recommend that where possible, you take the course with a friend.  Not only with this help you to stay motivated to challenge the exam, there is a real bonus studying material with a partner.  The peer-mentoring aspect that invariably happens when you study with a friend leads to a quicker grasp of the material for both candidates.
This course is not a "magic bullet". Due to recent changes to the content and complexity of the exam by the ITA; it is now a University Level exam. You will need to be focused, committed and motivated to move through the course and successfully challenge the exam. If you can do that, we can do the rest!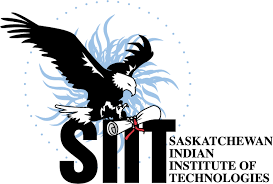 We are pleased to announce another positive partnering with Saskatchewan Indian Institute of Technology in Saskatoon, SK., to deliver our Red Seal Prep Course to their students in April, 2017. Website: http://www.siit.sk.ca Course Evaluation from Saskatchewan Indian...
read more
I recently took Richard's Red Seal Prep course online and I'm very thankful I did. I had the site experience but knew that I would fall short if I walked into the Exam blind. He was able to go through what would be covered on the Exam, simplify it, then work through multiple variations of how it may show up.
Not only that, I became a master at maneuvering through the Code book.
By the time I took the Exam I was confident and could spot a Code question easily and knew where to look for the answer. I scored an 84% on the exam and know that I couldn't have done it without him.
Doing it online, my hesitation was about whether he could work with a class and over video. To be honest, I forgot there were even people in the room and it almost felt like it was 1-on-1. There was no lack of connection at all and I would highly recommend taking it online, if location is an issue.
A HUGE thank you to Richard, and I can't recommend him enough. He's smart, to-the-point to get you to pass, and even funny as hell.
Tanner Holtman, Victoria, BC