We have 3 former Community College Carpentry Instructors (and current working carpenters…) that have put together a comprehensive refresher program to help working Carpenters and Apprentices gain the skills they need to challenge the I.T.A. Exam and get their Red Seal Certification.
Integrated Carpentry Tutorials Intro
We cover the 7 Modules required by the CCDA Inter Provincial Red Seal Exam:
Common Occupational Skills
Planning and Layout
Concrete
Framing
Exterior Finish
Interior Finish
Renovations
The course costs $1,200.00 and consists of a minimum of 8 hours of instruction per module. * Any student who feels they need extra or remedial instruction can work one-on-one with me during the week. And, any student who has paid and attended a module can come back and re-sit that module as an added refresher, should some time elapse before they write the exam!
There are 4 options available: Weekend courses,
3 Day Courses, Weekday Courses and Camp Courses.
Weekend Course:
3 Consecutive Weekends:
Saturday: 8- 4:30 PM,
Sunday 8-4:30 PM

Three Day Course:
Friday: 8- 4:30 PM,
Saturday: 8- 4:30 PM,
Sunday 8-4:30 PM

Weekday Course: Monday~Saturday: 8:00~4:30

Camp Course: via ZOOM / FaceTime

All resource & reference material will be provided. Candidates will be required to provide their own rafter framing square, (with the Rafter Tables stamped into the blade), a tape measure, and a non-programmable/non-trade specific calculator like the Sharp EL 520 WBB or the Sharp EL 520 X.
We also strongly recommend that where possible, you take the course with a friend.  Not only with this help you to stay motivated to challenge the exam, there is a real bonus studying material with a partner.  The peer-mentoring aspect that invariably happens when you study with a friend leads to a quicker grasp of the material for both candidates.
This course is not a "magic bullet". Due to recent changes to the content and complexity of the exam by the ITA; it is now a University Level exam. You will need to be focused, committed and motivated to move through the course and successfully challenge the exam. If you can do that, we can do the rest!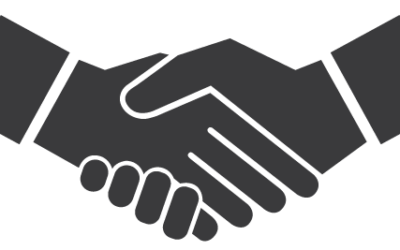 Integrated Carpentry Tutorials is pleased to announce another positive partnership with the Industry Training Authority (ITA) And The BC Construction Foundation and the Nu'xalk First Nation.
read more
The Integrated Carpentry Tutorials class that Richard put on is absolutely top notch. There is no messing around with non relevant exam subjects and is straight to the point. After 7 years since last writing the challenging and confusing IP exam, I needed a refresher and I got a good one!
My Code reading skills became laser fast, some of the math that I don't usually use on the job site was tuned up, and I felt 100% confident going into the exam. Maybe one of the greatest tips he gave me was his "Personal Strategy" method of writing the exam. I believe this was a huge part of my success. Overall I got a 83% on the exam which I am very proud of.
And to top off a great result, the next day I was offered an incredible job as General Foreman for a prestigious Canadian company.
Thanks Richard. I owe a lot to you and your well managed curriculum!
-Andrew Smart,
Qualicum, BC
I'm happy I had the structure of Richard's course. It was educational and provided everything I needed for the test. I had a lot of support from Richard and others in the course. If you've had hurdles in the past and you want this next try to be a pass give him a call. I don't regret it at all.
- Anasia Campbell,
Vancouver, BC
Richards course exceeded my expectations and did an amazing job in prepping me for my exam, which I passed with flying colours.
The confidence I gained in Code and Math, as well as the Strategy Richard implemented in writing the test was a lifesaver. I couldn't recommend the course more and would not have passed without it.
Thanks Richard for the good times and all your help !
-Justin Boothroyd
Victoria, BC
I am so grateful to have taken Richard's class.
I had written the IP a couple times before and was unsuccessful for a number of reasons. I was feeling pretty discouraged as I had completed all 4 Levels with top marks and I have been successful in my trade. Richard's class was a huge help in narrowing down the information needed and explaining how the exam is set up and what to be aware of. Richard will also spend extra time in study sessions or helping you to navigate with ITA. I highly recommend taking this course.
Richard is on your side and wants you to succeed!
- Sharon Zeeman
SRK Designs & Renovations
778-988-9269
Richard, I absolutely loved your course. Not just because you helped me get my Red Seal, but because I am a much better carpenter because of it. I now know how to utilize my building code effectively, have all of my formulas embedded in my memory, and a crew of carpenters that I still communicate with regularly. You inspired us to support others getting their Red Seal, and I will always be grateful for this experience.
- L.M.
Squamish, BC
Many years prior to enrolling in Richard's course, my lack of confidence, anxiety and more than 1 failed attempt, discouraged me from attempting to write my IP again. I made excuses why my IP was not important and convinced myself it was not necessary to have my Red Seal to be successful in my career.
After hearing amazing things about Richard's program, I thought I would push one last time. Richard helped restore the confidence I needed to go into my last write knowing I had everything I needed to knock it out of the park.
The man knows what he is doing and his approach is not intimidating, he encourages an environment that creates an open dialogue which makes it easy to participate and have you feeling grateful to be a part of it. It's clear he is passionate, he will more than match your commitment and he will continue to provide that support during, as well as after, you have succeeded (which, without a doubt you will).
I have no need to take the course again.. but if for some reason I had to… I would happily invite the opportunity to do it again.
Thanks again.
-Jason Conrad,
Victoria, BC
Passed on the first write! Thanks a million Richard! Your course was definitely worth every penny my man!
And to boot, I got a job offer letter the next day to run a framing crew but I needed to get my ticket to sign off hours, so I've got a lot riding on this. Your class and strategy was a huge help for sure and a time management saver! Thanks again Richard!
- Lucas Kelsch,
Kelowna, BC
Richard gets 5 ***** Stars and an A+.
Richard and his course are life changing.
I never had the confidence or thought I could pass the Red Seal carpenter exam. I was a carpenter for most of my life, but never had the schooling. After finding Richard's course and getting my hours documented, I challenged the exam and passed on my 2nd attempt~!!!
Richard was supportive the entire way, and even met with me one-on-one to study and tutor me. Without him I would never have passed.
Thank You~!!!!
Jeromy Biron, Salmon Arm, BC
Looking for that added push or need to dial your Code and Math skills in? Well this is what you will get plus more! Richard's method and pace is exactly what I needed to put me over that last hurdle. I pushed it off for years and being 44 this year, I decided I had to finish it. Richard's training was all I needed to polish up my Code & Math skills. Also group discussions and shop talk help prepare you and give you the confidence that you need. Put in the Effort with Richard, and Get Your Ticket!
Darren Henderson, Operations Manager,
3 Rivers Construction Ltd., Miramichi, New Brunswick.
I took Richard's Integrated Carpentry Tutorials in 2020 and came out a winner. He taught the math and theory I needed to know in a straight forward simple way. He informed and helped me focus on what I needed to study with a strategy that gave me confidence to succeed. His patience and commitment to his students is second to none. It was a pleasure to take his course.
David Simard, Victoria, BC