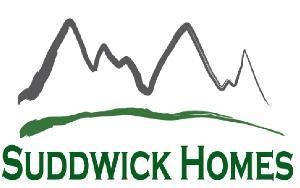 In 2011, Suddwick Homes International Ltd was commissioned to build a significant resort home on an exclusive private ocean front property located just north on Campbell River. As this was considered a remote project for Suddwick, with somewhat limited selection of known trades and carpenters, Suddwick mobilized in the town of Campbell River bringing with it a selected crew of Journeyman carpenters. To fulfill our complement of crews we looked further on Island for a contact to supply well trained, and dedicated junior carpenter / apprentices.
This was our first introduction to Richard Dickenson. Having a great depth of teaching carpentry in this region and enthusiasm for his present and past students, Richard was instrumental in placing 4 apprentices with our company. All students carried great regard and respect for the Carpentry Trade, and I believe this was a true reflection on the "Teachings and Mentoring "of Richard.
More recently, myself being a career carpenter turned Builder and Project Manager, decided to finally solidify and give respect to the Trade of Carpentry, by completing my education and ultimately writing the Red Seal examination. I again contacted Richard in this regard, and was pleasantly surprised that he had set up a continuing education course for this purpose. Like most of us, I am very busy with business and life, but found Richard's ability to ascertain what sections of the course material I lacked knowledge of, and tailor his course accordingly. His small group setting and his enthusiasm for the material encouraged participation and thus increased absorption of course content. Every lesson I felt I had increased my level of understanding. Even after 20 plus years on the tools, there is still much to learn. Richard truly understands this, and applies this respect for the student's previous commitment to the trade, and builds on it.
My time for studies was short with Richard, I believe I attended 5 sessions; they were approximately 6 hours each. Proud to report a score of 82 Percent on the exam.
I would recommend Richard without question, as a quality educator and proponent for the trade of Carpentry.
Todd Wickenheiser
Suddwick Homes International Ltd.