"Krista Paine recently earned her Red Seal Carpenter Ticket, and is a Registered Interior Designer, and is now on the Board of Directors for CHBA.
She has successfully managed IPC and Design for over five years, providing clients award-winning projects. Along with Krista's team, IPC and Design take pride in designing and building homes for her clients that go beyond their expectations."
Krista is very interested in "mentoring" other Female Carpenters with/for ITA.
For my part, I can say that it was a pleasure to tutor Krista~I found her to be a very focused and committed student, competent in every sense of the word.
She is also on something of a roll now, having achieved her long-term goal of becoming a Certified Red Seal Carpenter.
Not only has her Design/Build company (www.ianpaineconstruction.ca) now been featured in the prestigious "International Property & Travel" magazine, (see below) but she just told me today, that she is now an Executive Board Member for the CHBA in Kelowna~!! Krista is living proof of the intrinsic Value of having your Red Seal Certification.
Here's the link to the magazine; this issue; p. 64. https://ipropertymedia.com
Here's the cover page the Issue: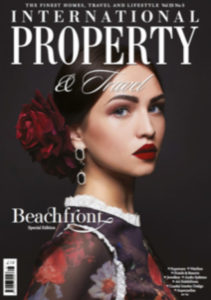 And, here is the article, since it is very user-unfriendly to find: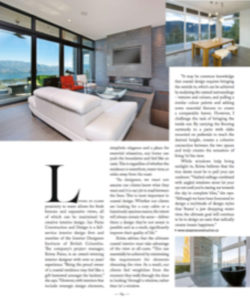 And here is a video of Krista being interviewed by Canadian Home Builders' Association:
I would also like to thank ITA Kelowna District Manager Finbar O'Sullivan, for going above and beyond and taking the time out of his busy schedule
to drop by and personally deliver Krista's Red Seal lapel pin. I know that Krista was just thrilled to receive it.