Original article published by MCCOL MAGAZINE and available here: https://www.mccollmagazineonline.com/carpenter-skills-ingrained-from-30-years-building-experience.html
Carpenter Skills Ingrained from 30 Years Building Experience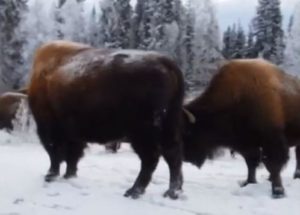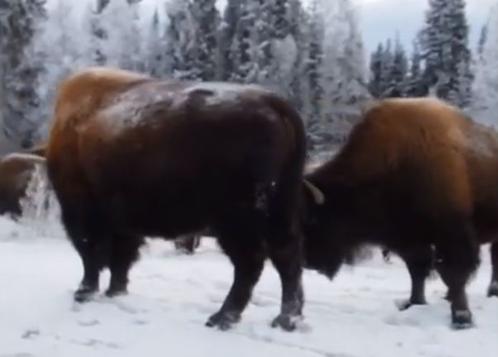 Burwash Landing in the Yukon Territory is home to about 120 people, "Not large," says Chief Bob Dickson, "Our Kluane First Nation is about 250 members." Burwash Landing holds a good share of Kluane's people, "Burwash Landing is on land set aside for the Kluane First Nation as part of a Yukon First Nation Final Agreement," with Kluane's agreement established in 2003.
The community lies about 300 km west of the capital, Whitehorse, "We are busy in the summer. The Kluane First Nation is the big employer in Burwash Landing. We have a relationship with a mining company, Nickel Creek Platinum."
The mine is located 25 km from Burwash Landing within traditional territory in Kluane First Nation. "The Nickel Shäw project (named with the local Southern Tuchone word Shäw, meaning Big, by Kluane First Nation Elders) is host to over 2 billion pounds of nickel and other valuable minerals, and aspires towards becoming a world-class nickel sulphide mine." (Kluane Community Development Corporation LP http://kluanekcdc.ca/nickel-shaw/)
"At one point 40 of our people were working up there on the mining project, and we are hoping it comes back to that level of activity." Dickson says Kluane Community Development Corporation LP has agreements in place with Nickel Creek Platinum involving tasks like catering, maintenance, equipment leasing, and, of course, other jobs in mining.
"It's in the developmental stage and the project has not been determined as to which way they're going to go, open pit or underground, but they have been working for the past 10 years on a site which has been around since the 1950s. There was a mill operating in the 1970s and it went dormant, and was torn down."
Nickel Creek Platinum is working with Kluane First Nation, "in coming to some kind of comprehensive agreement before they go ahead." The Kluane are doing hands-on groundwork, "We want training for technical and management and executive positions," and Kluane wants business opportunities, "We are a small First Nation but we want to know what the impact is going to be on the land and we want to bring benefits to the community from the mine."
Kluane people are not going anywhere, "For us it's about building capacity." Which brings us to the matter of the capacity Chief Dickson has built for himself, for he is a Red Seal carpenter, "I started in construction back in the days when I got out of school, but first I went into heavy equipment operator training, then I saw a program called Skookum Jim R-2000 for First Nations to enter the trades."
Dickson says, "Skookum Jim R-2000 was designed for First Nations to participate in building and renovating at a time when funding came through for houses, renovations, and construction of a friendship centre in Whitehorse. There was other infrastructure being built around the Yukon, and we worked in many communities around the Territory. I ultimately zeroed in on carpentry."
Dickson worked with a lot of people he describes as well intentioned, but, "The problem with the apprenticeship of the building trades is that we had so many skilled people working on a crew and nobody getting credit for the hours. In a First Nation community without anybody with a Red Seal qualification, people are missing credit for knowing their trades, and they don't get valuable certification."
Dickson, now in his mid-50s, intended to follow through on Red Seal carpenter certification in the early 1990s. "I signed up to a 6-week course to challenge the Red Seal exam at Yukon Advanced Education in Whitehorse. But I got elected chief of Kluane First Nation in the 1990s and I was occupied with the business of politics."
A few years later, "I saw an ad in the paper called a Red Seal Challenge (provided by Richard Dickenson's Integrated Carpentry Tutorials), so I called Jeff Sloychuk representing the BC Regional Council of Carpenters/United Brotherhood of Carpenters, Yukon, Local 2499, Whitehorse. They were sponsoring the course in Whitehorse. I wanted to sign up, and I was told, 'Whoever comes in with money gets signed up,' and Sloychuk at the carpenters union assured me there would be space."
After driving three hours from Burwash Landing to Whitehorse, he arrived to find there wasn't space in the course. Dickson perservered, "I persisted with Jeff Sloychuk with daily phone calls and finally I got my chance because Jeff made room and I paid for the course, but because of the distance and other challenges, I missed the first couple of classes, still, I went to Whitehorse every weekend and played catch-up with tutorials from Richard Dickenson." Dickson is grateful to the union for making the effort to get him there and for hosting Dickenson's ICT Red Seal Course.
He says, "Dickenson knew that a lot of carpentry skill was ingrained from 30 years of building experience, plus I was always reading and playing on my strengths." Dickson having been in construction as a builder and contractor over the years had taken various courses in plumbing, heating, electrical, courses related to building trades.
It has been a long road of experience. "The main thing in the Yukon is we don't build skyscrapers, we build houses, we work with permafrost, and we use materials like Permanent Wood Foundation (PWF) pads, a lot of cribbing and blocking. The construction is practically all carpentry, and here in the Yukon it's expensive to build, more than $220 per sq. ft.."
Having had kept his eye on the ball all those years and put Dickenson's training to practical use, "I think the Red Seal is high value. I was always reading a lot, always trying to find the mechanism to get the Red Seal certification done, but I wasn't ready to go to Yukon College where they want you to start from square one.
"When it first appeared to me in the 90s I missed the opportunity, but I finally got connected and dropped everything and went straight to Whitehorse. Dickenson prepares you for the challenge, which is an exam lasting 4 hours to answer 100 questions. It's about two minutes per question, you have to deal with math questions and not defeat yourself. I was good at math, but you must be prepared. If you're prepared, put it this way, I wrote the test once."
Dickenson, the teacher, notes that Bob Dickson is in the top rung of scorers on the Red Seal exam (and Dickenson has taught the course right across the country).
Dickson says, "In the building trades I worked with a lot of good people." He has had two stints as Chief of Kluane First Nation. The first was a long 14 year stretch, then he was out of politics for a while and recently he re-entered politics. "I am not currently apprenticing anyone since I went back to the chief's office, but I got my daughter started in the carpentry trade." Alanna Dickson is a registered carpenter's apprentice. "In fact she worked for me for a number of years doing jobs in siding, house building, and renovations."
A lot of work in housing in the Yukon is maintenance and renovation. "Alanna is also an Emergency Medical Technician and currently she is working as an EMT for an organization on road projects." There are, however, building opportunities on the horizon because Burwash Landing has obtained badly needed funding for housing. Dickson's goal in apprenticing carpenters is straight forward, "Part of what I do is teach people to do things the right way from the start."
Dickson says, "I spent a lot years working with people who really took the time to do it right. I am passing this on to the next generation. We've had meetings with Yukon College to get skilled people recognized, and get them into apprenticeship with the goal of Red Seal certification. Outside contractors come in and we will have people working, training and having hours recognized and recorded. There are fewer toss aways." A lot of good people work hard and deserve the recognition.
Burwash Landing is a community that stays busy on a year-round basis, but is remote, "We have Kluane National Park next door, there are fishing, guiding, and outfitting companies, we have big game hunting. We sell a hunting permit on a Dall sheep. The proceeds go toward conservation. We plan the hunt, scout it, my cousin guides on it, and we do it in July before the rest of the Territory's hunting season begins in August."
Most of the hunting in the area is for moose and cariboo, "Mostly it's subsistance, and we have a bison and elk specialty draw. We get a bison permit every year for Woodland Buffalo, which is a bigger bison than those of the prairies, 2000 lbs."
The community gets a lot of hunted carcasses donated, "Usually the outfitters bring them to the community and we prepare the meat for lunches and distribution to Elders and others who are non-hunters. Outfitters in the territory bring meat because usually hunters are here for the horns."
The northern winter is dark for long hours, "We have tough winters but a lot can happen in the winter with renovation. It always depends on funding and the funding comes late in the fall. When we get our funding, we start, and we always have houses that need the work done."
FULL ORIGINAL ARTICLE HERE: https://www.mccollmagazineonline.com/carpenter-skills-ingrained-from-30-years-building-experience.html